Online Content by Our Youth Services Librarians
Check out our newly launched YouTube Channel, which features storytime and craft videos for our younger patrons!
In addition, check out some websites to use while you're home from school.
BOOKS KIDS LOVE
Looking for ways to entertain your young readers? Here is a collection of popular fiction titles on hoopla kids will have fun reading during their time at home. Enjoy this hoopla Bonus Borrows Collection without using your monthly borrows.
Crafts
Music and Movement
Science Experiments
Toddler and Baby
---
Virtual Field Trips Museums, Parks, & More
Boston Children's Museum
https://www.bostonchildrensmuseum.org/museum-virtual-tour
Designed for children and families, our exhibits focus on science, culture, environmental awareness, health & fitness, and the arts. In addition to extensive child-centered exhibits, Museum educators develop programs and activities that address literacy, performing arts, science and math, visual arts, cultures, and health and wellness.
Discovery Education Virtual Field Trips
https://www.discoveryeducation.com/community/virtual-field-trips/
No permission slips required. These virtual events let educators take students to amazing places and give them remarkable experiences, without ever leaving the classroom.
The Great Wall of China
https://www.thechinaguide.com/destination/great-wall-of-china
As China's most famous attraction, the Great Wall of China is an essential stop on any trip to China. Commonly considered a wonder of the world, the Great Wall boasts a history of over 2,000 years and stretches more than 3,000 miles across several provinces of northern China, making it one of the most impressive ancient structures on the planet.
The Louvre
https://www.louvre.fr/en/visites-en-ligne
Visit the museum's exhibition rooms and galleries, contemplate the façades of the Louvre. Come along on a virtual tour and enjoy the view.
Mars
https://accessmars.withgoogle.com/
Access Mars lets you explore a 3D replica of the Martian surface, exactly as it was recorded by the Curiosity rover. As Curiosity has travelled across Mars, it's taken digital photographs with two stereoscopic camera systems. By combining and analyzing these photographs, scientists at NASA JPL have created a 3D model used to study Mars and plan future experiments. For the first time, this same 3D model is now available here for anyone to explore in their browser using WebVR.
San Diego Zoo for Kids
https://kids.sandiegozoo.org
The San Diego Zoo has a website just for kids with amazing videos, activities, and games. Enjoy the tour!
Yellowstone National Park Virtual Tour
https://www.nps.gov/yell/learn/photosmultimedia/virtualtours.htm
Ready to explore Yellowstone? You don't have to wait for your trip out here. You can start exploring now by virtually touring some of the main attractions around the park.
---
Suggested Reads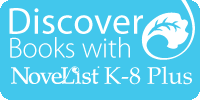 NoveList K-8 Plus
Have kids who love action/adventure? Kids who want to read books just like their favorites? Students who have to find nonfiction books at their reading level?
Picture Books E
Juvienile Fiction and Nonfiction J
Juvienile Graphic Novels J 741
Tween Picks J
Websites for Home Learning
Selected and maintained by MCL Youth Services Librarians
Games
ABCMouse Early Learning Academy
Government
Ben's Guide to US Government
Ben's Guide serves as the educational component of GPO Access, GPO's service to provide the official online version of legislative and regulatory information. This site provides learning tools for K-12 students, parents, and teachers. These resources will teach how our government works, the use of the primary source materials of GPO Access, and how one can use GPO Access to carry out their civic responsibilities. And, just as GPO Access provides locator services to U.S. Government sites, Ben's Guide provides a similar service to U.S. Government Web sites developed for kids.
NASA
National Aeronautics and Space Administration
Homework Help
Factmonster
Online almanac, dictionary, encylopedia, and homework help.
Reading and Book-Related Websites
Caldecott
The Caldecott Medal was named in honor of nineteenth-century English illustrator Randolph Caldecott. It is awarded annually by the Association for Library Service to Children, a division of the American Library Association, to the artist of the most distinguished American picture book for children.
International Children's Digital Library
The mission of the International Children's Digital Library Foundation (ICDL Foundation) is to support the world's children in becoming effective members of the global community - who exhibit tolerance and respect for diverse cultures, languages and ideas -- by making the best in children's literature available online free of charge.
Newbery
The Newbery Medal was named for eighteenth-century British bookseller John Newbery. It is awarded annually by the Association for Library Service to Children, a division of the American Library Association, to the author of the most distinguished contribution to American literature for children.
Pigeon Presents
Starring Mo Willems' pigeon.
Printz Award
The Michael L. Printz Award annually honors the best book written for teens, based entirely on its literary merit, each year. In addition, the Printz Committee names up to four honor books, which also represent the best writing in young adult literature.
Project Gutenberg
Project Gutenberg offers over 40,000 free ebooks: choose among free epub books, free kindle books, download them or read them online.
ReadKiddoRead
The number one spot on the web for getting kids into great books.
Storyline Online
An online streaming video program featuring SAG members reading Children's books aloud.
YourNextRead
We started YourNextRead to make discovering, buying and enjoying a book as simple as finding your next film or band.
Science Fair Projects
The Science Explorer
The Exploratorium is a twenty-first-century learning laboratory, an eye-opening, always-changing, playful place to explore and tinker.
Science Buddies
Science Buddies mission is to help students from all walks of life [...] build their literacy in science and technology so they can become productive and engaged citizens in the 21st century.
Science Fair Central
Offers ideas for Science Fair Projects and experiments for kids.